Golf Betting Blog
The betting bus bowled into Bulgaria this week to break-in a virgin course already being dubbed "Europe's Pebble Beach".
So it was apt that Graeme McDowell should walk away with the World Matchplay Title, having been crowned US Open Champion at THE Pebble three years ago.
I've backed him to regain the US Open title this summer, so was especially pleased to see him come home at 8/1 from Thongchai Jaidee.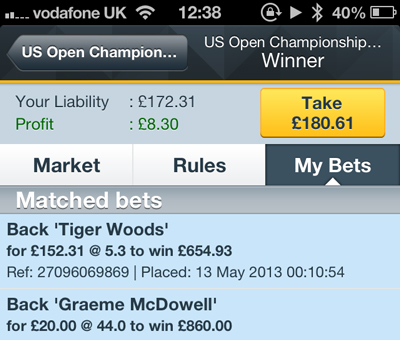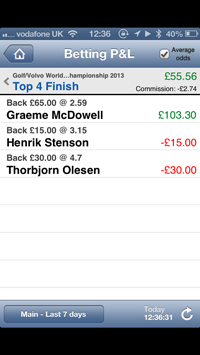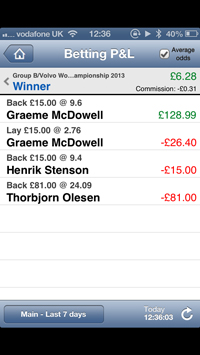 McDowell was tipped up by GM betting tipster last week, and on the offical European Tour Podcast by Richard Boxall, who successfully selected Tiger Woods the week before. It's a broadcast well worth listening to as part of your weekly punting preparations: http://www.europeantour.com/videoaudio/audio/index.html
Elsewhere in Europe, 2010 U.S. Amateur champion Peter Uihlein caught the eye, earning not only his maiden victory at the Madeira Open, but receiving a tour exemption until the end of the 2014 season in the process.
Many top players hold the U.S. Amateur title amongst their myriad accomplishments, including Matt Kuchar, Phil Mickelson and Tiger Woods. 
So Pistol Pete, (whose father Wally is the CEO of Titleist and Footjoy) is in good company, and will surely always be able to blag top stash from his old man to ensure he has the right tools for the job.
He was a 25/1 shot before the tournament, carded a second round 64 that included an eagle and two bogeys, was 15/8 going into the final round, and won by two shots from Denmark's Morten Ørum Madsen (what's that "Ø" all about?) I only had small stakes on this event and won nothing.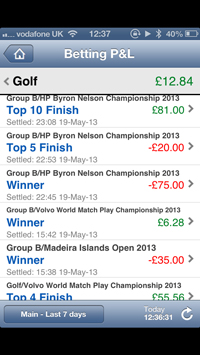 In America, I was delighted with Martin Kaymer's performance, having backed him at 70 for the win and 6.2 for a top 10 finish. When I doubled him up each-way with Madsen's compatriot Thorbjørn Olesen, I thought it would be the German former world number one who would let me down.
Thorbjørn, however, crashed out of the World Matchplay at the group stage and ended my chance of a four-figure profit before the weekend began. It must be something about those strange letter Øs: Bøøøøø!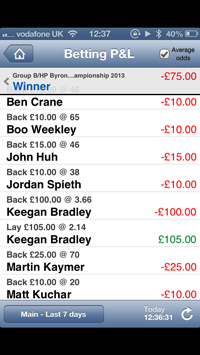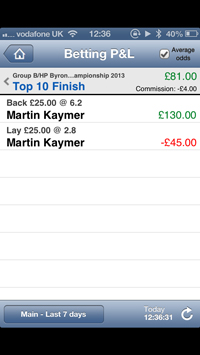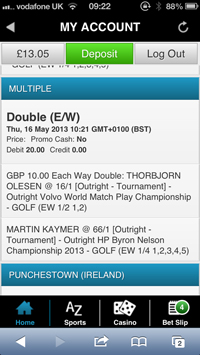 Twitter @planey2k
Dave has blogged for the past few years at Palphabet.blogspot.com on the many ups and downs associated with betting on a mulititude of sports.